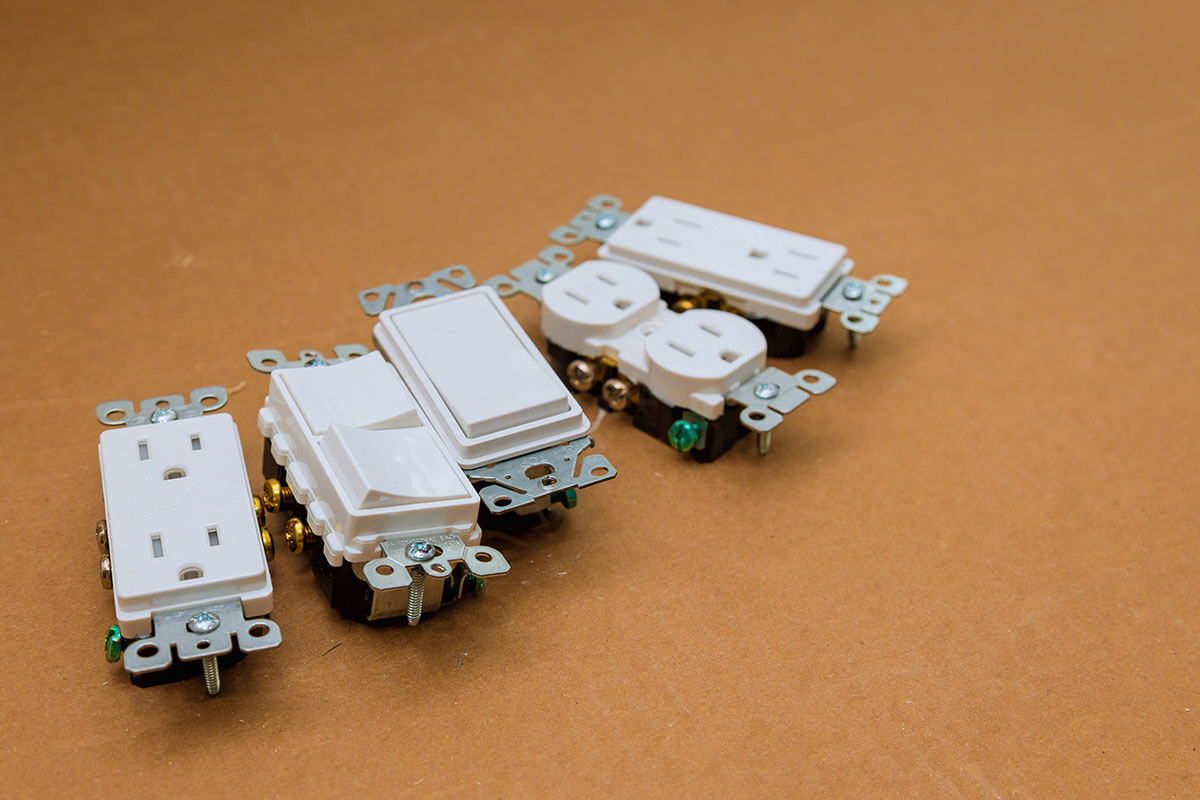 Electrical Work
---
Electrical work is something that you do not want to trust to anyone. Whether you need residential or commercial electrical work completed, it is important to have someone who is experienced and performs the work according to current electrical codes. We have a certified electrician with over 20 years of experience on our staff who is ready to tackle anything from installing your new appliances to helping with your new security system on your commercial building. Here are some of the services that we can provide.
• Installing electrical outlets
• Running new wiring
• Installing hardwired lighting
• Replacing an electrical panel
• Bathroom lighting and outlets
• Outlet upgrades for appliances
One of the challenges that can make a project go sour is when problems are found with the plumbing or electricity once the drywall and exterior surfaces of the walls have been removed. These surprises can add expense, caused delays, and cause frustration for both the homeowners and the contractors.
Hiring a contractor that does not have an electrician on staff means that you will have to go search for someone who can correct the problem before the rest of the work can continue. This adds both time and money to the completion of the project. Our electrician on staff is experienced with many types of work and can handle anything that you might encounter along the course of the project.
As soon as an issue is discovered, you can get an estimate of what it will cost and how much it will add to the project. The best part is that there is no delay in getting the problem remedied and the project back on schedule. Our company is licensed, bonded, and insured, and we offer a five-year warranty on all of our work.
One of the more popular home renovation projects that are being undertaken in recent years is transforming a space of the home into an office. Working from home or partially from home has become a new lifestyle for many. This means thinking creatively and reimagining your space.
We can help you upgrade your current electrical system to accommodate smart technology and new electronics. If you need to have an outlet upgraded to accommodate an appliance, we can do that, too. Another good reason to call an electrician is if you recently moved electronic devices around the home and discover that you keep tripping circuit breakers. We can help you get it straightened out and create an electrical system that is made for how you use your space now.
A qualified electrician can open up possibilities by moving electrical connections and making the space ready for electronics and office equipment. This is only one example of how an electrician can extend possibilities for your renovation project. Contact us, and our electrician can discuss the electrical needs for your project.